Can't Adopt but still want to help?
Take a look at how far a small contribution can be stretched!
$20.00 - Collar, Leash and ID tag for one Doberman
$45.00 - Routine vaccinations and de-worming for one Doberman
$15.00 - Pull fee from a local shelter and a rabies vaccination
$80.00 - All of the above
Even the smallest of donations can make a HUGE difference. Please consider donating!
---
Visit our Facebook Page
To view the new dogs in need of your "likes" and support.

facebook.com/DobermanRescueGroupInc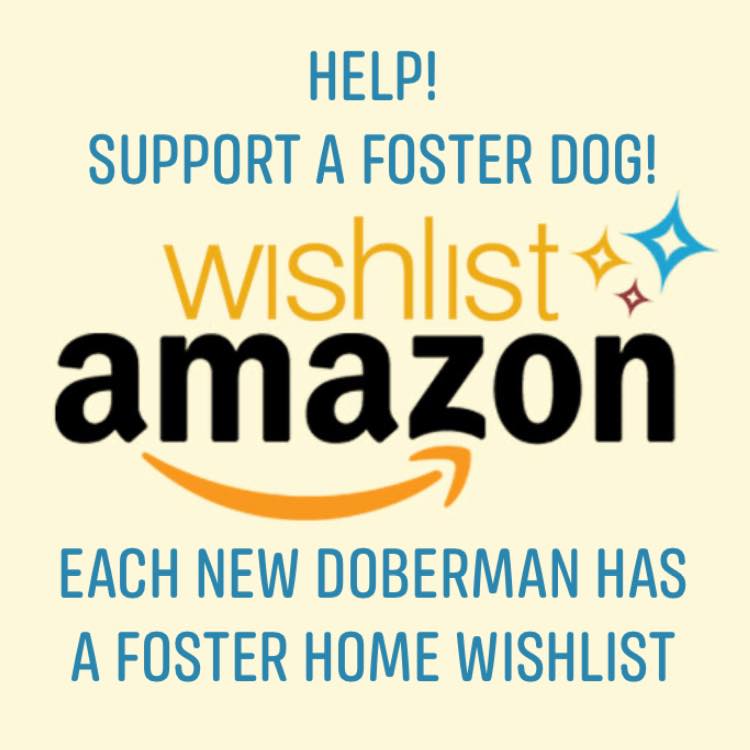 ---
The DRG Store Is Unfortunately Unavailable.
---
Ready To Meet Your New Best Friend?

I'm here, ready and waiting for you!

Doberman Rescue Group has many wonderful family friends available for adoption. Visit our Pet Finder Site for more information!

When you find the pet that feels like a fit for your family and lifestyle, simply send us an email directly from that pets listing. You will receive a response from our team quickly which details the process of adoption.

Please be sure to read the page Adoption Information in the mean-time!

�